about CMH
Craft Mountain Homes is an artisan construction company located in Crested Butte, Colorado. At CMH we believe that all houses are built but only the finest homes are crafted. We strive for perfection not only in the projects we build but also in the relationships we create with our clients along the way. Quality is the cornerstone of our product: quality design, quality construction and quality service to our clients. We also believe that quality construction isn't necessarily synonymous with "high-end" construction and welcome the challenge of building homes that people love on modest budgets.
Jeff Dixon, owner of Craft Mountain Homes, has worked in the building industry since the age of 17. He has built and remodeled some of the finest homes in Crested Butte. The breadth of his work isn't limited to residential construction and includes creative projects such as the custom camper he designed and built in 2016. The camper was featured in Peak Magazine in a 2016 article by Alissa Johnson: Tiny Camper, Big Living. Jeff has also worked on historical preservation projects- some as complex as lifting and moving a mining cabin and incorporating it into a new structure.
The team at Craft Mountain Homes comes from varied professional backgrounds in the construction trades and beyond. The sum of our skills gives us the ability to tackle all facets of construction with knowledge and efficiency. We ensure that every minute counts on the job site and our customers appreciate our productivity. Let us put our skills to work for you in crafting your perfect mountain home!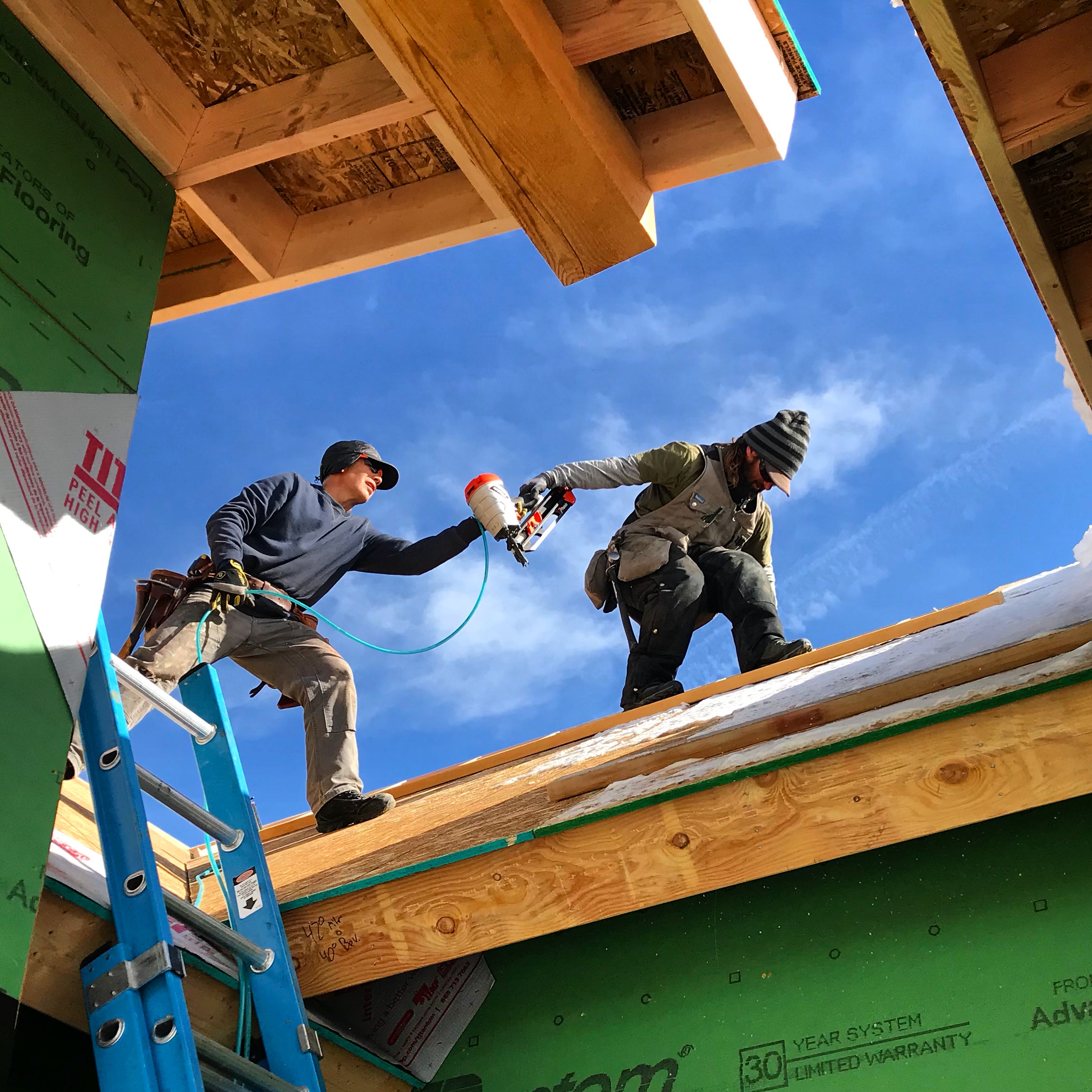 General COntracting
-New Construction
-Remodels and Renovations
-Design and Management
-Historic Preservation
Sub-Contract carpentry
-Framing
-Exterior Finish and Siding
-Trim and Finish Carpentry
-Custom Built-Ins